Services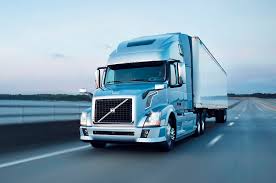 Aishu, Inc. is an Fleet Contractor Leased to FedEx Custom Critical, Inc. Aishu Inc is proud to be the part of Nation's Leading Expediting Company providing delivery solutions and transportation locally and throughout North America. Our fleet is equipped with the equipment ready to meet its customer's transportation needs. Aishu, Inc. bases our business on providing the highest integrity and quality of service to our customers every day.
ACCIDENTS ARE NOT PLAN ... SAFETY IS!
Safety takes priority in every aspect of the company's operations. When doing business with Aishu you can be assured that our continual focus on safe, reliable and on time deliveries will result in meeting or exceeding your expectations.
WHAT CAN WE PROVIDE?
DEDICATED SERVICE OPERATION: At Aishu, its employee fleet of drivers provides dedicated solution to some of its most valuable customers. Aishu leases under FedEx Custom Critical provides customize unmatched solutions to the customers with solid planning and experience to deliver the purple promise with quality of service and dedication. Aishu provides all the shipping and shipment services guidance for increased efficiency. We know how to optimize every mile on every lane. Be an part of Aishu Inc to provide excellent service, innovation and value of your experience.
Let us invite you the "TEAM MEMBER" to be part of an company that will treat you with respect, integrity and value your suggestions. Become part of our family without false promises:
Our Dedicated Service Operation features following services:

Dry and Refrigerated Freight Operating Tractor Trailer
Regional Class C/D/E Units
Local Route with C units



Aishu's Fleet is on an average Less than 5 yrs old or younger.